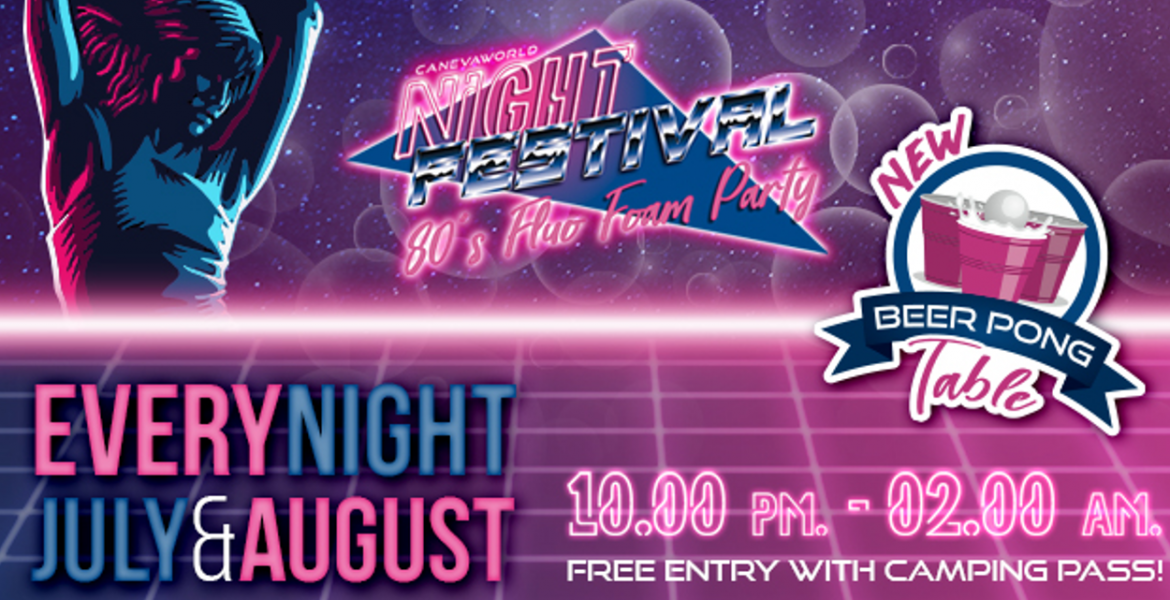 EVERY NIGHT OF JULY AND AUGUST

(Minimum age for access 16 years +)

FREE entry with the Camping Pass.

If you do not have a Camping Pass free entry with compulsory consumption.


A stone's throw from Lake Garda and adjacent to Caneva Aquapark, Night Festival can enrich a day spent at Movieland Park or be the ideal place for an night with friends, after a dinner at RockStar Restaurant or Medieval Times!

Dance with us under the stars!

FREE BUS from the Garda campsites.