Students' small groups: Rock Star Restaurant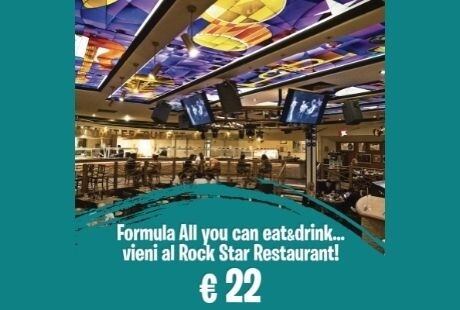 Special rate for student groups of at least 10 persons at € 25.00 € 22.00 per person!
Offer includes:
Dinner at the Rock Star Restaurant
Promotion valid from 27/05/22 to 30/06/22 and available while stocks last.
Offer only available for groups of students, at the entrance you will be asked to show your school/university badge (also in digital format).